We still don't know how, but we know when: Witoor events will come back in 2021. We stayed silent quite often during this 2020 made of waitings, pain and dark; to find solutions, postponements, ways of making it anyway. This hasn't been an easy and normal year for us, too: the Coronavirus emergency turned us upside down, actually, and blew on our faces the wind of uncertainty. But in 2021 we want to re-try, to make you cycle as you know it: in unforgettable places, in total safety, and with unforgettable people. We don't have certainties, you know, but we do have commitment and dates.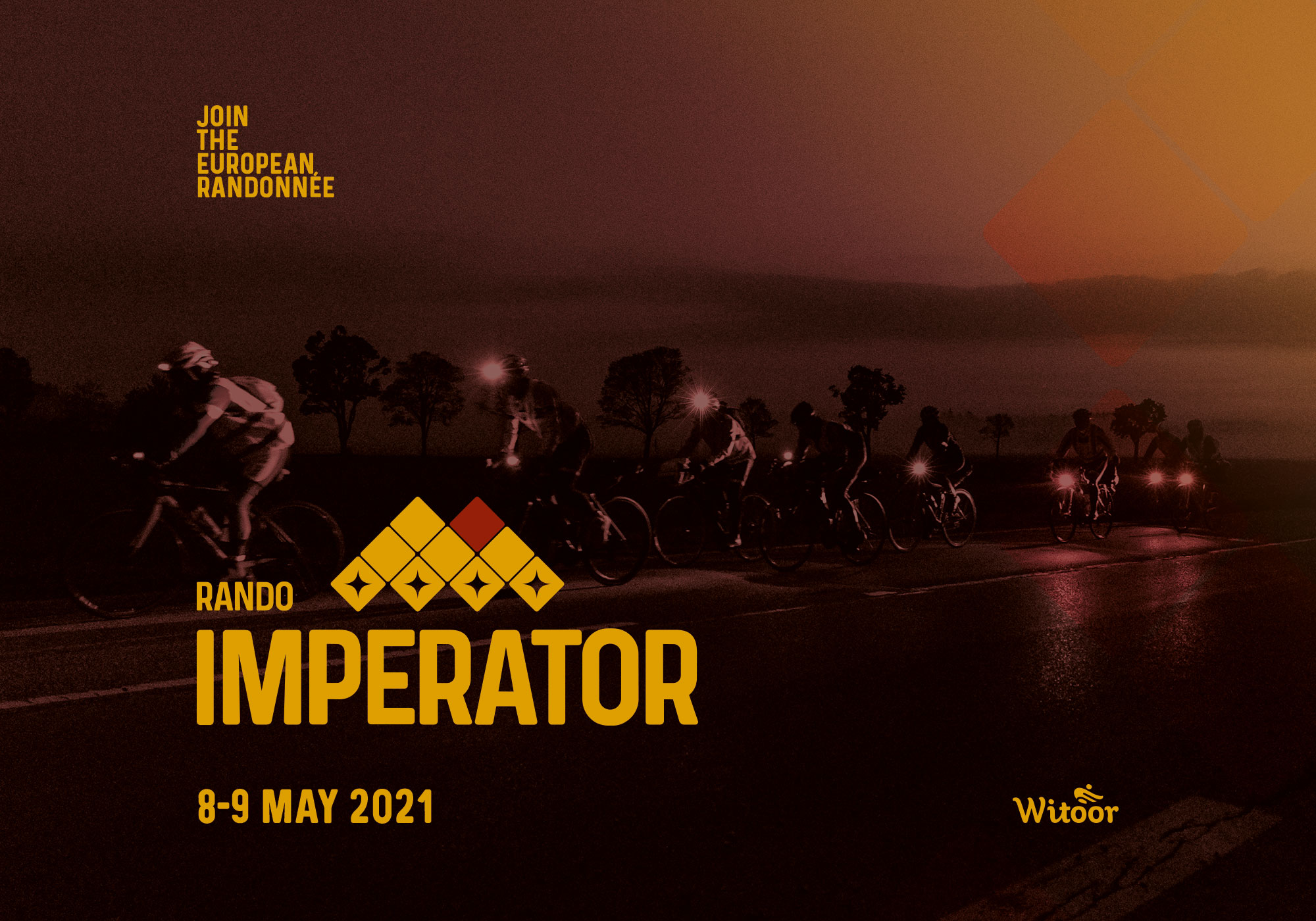 We start again from our first great love, Rando Imperator: the bike trip taking you from Germany to Italy in two days. Laws of different Governments permitting, the sixth edition will be held on Saturday 9 and Sunday 9 May, 2021. All four Audax brevets are confirmed: 600km Munich-Ferrara, 300km Munich-Bozen and 200km Bozen-Mantua. Registration will be open in 2021, but meanwhile you can already put a huge circle on your calendar for that weekend of ascents. Those registered in 2020 must do nothing: your registration is already confirmed for 2021.
Well, you must have realized that today, during Christmas time, none of us has any certainty about how the next months are going to be and what we will and won't be allowed to do. But during these foggy and silent months we never stopped our work on our passion, "bringing people on bicycles", and we will try our best as always in order to make our events possible, your bicycle dreams. We miss the road, sunrises and sunsets and again sunrises from both sides of the Alps too much, we miss giving you a sandwich, some water, a pat on the shoulder, helping you close your jacket because you no longer feel your hands from the cold, taking a picture of you while you spit your soul out on the hairpin turns, following you along the Po riverbank, we miss being together, above all. More than than the bicycle itself, yes. Because we are here for this, because if we will be here again in 2021 it will be for you, first of all. We missed you.