It was just yesterday, we had the wind on our face: discarding branches, fallen logs on the way along which we stubbornly wanted to reach Ferrara in just two days, moving from Munich. The same few, simple rules we embraced each year, at the beginning of May: come from all over Europe to go all across Europe, in a weekend. From Saturday morning to Sunday evening you do nothing but ride your bike, you do nothing but open your eyes wide, you take everything the road gives you: no pouting, no complaining, no lying, no need to make it no matter what. You'll surrender, if you have to, but you will also get exhausted to the end, because you need to. It was just yesterday: our last 2019 Rando Imperator, the European randonnée across the Alps from Germany to Austria, Switzerland and Italy, was ending in the storm, and the storm has not ended yet. We stopped, last year, because of Coronavirus, and not seeing you, not being there has been really hard for us.
And after the silence we thought we could rise our voice again: dates, a red circle on the calendar around an early May date for the 6th edition, this time for real, no jokes, no lights that turn off. But this spring will be another winter that hasn't met us yet: the emergency goes on, despite all the talking about "opening again", there's still a lot to adjust in order to make our Rando Imperator on its usual day. Half-closed boundaries, quarantine for those who travel abroad, so many people still infected, or simply a lot of regulations that make it so hard for us to organize Rando Imperator and so hard for you to be there. But this year we don't give up, we just postpone a little the
moment we'll come back on our Alps from Munich, Bozen and Ferrara: Rando Imperator 2021 waits for you on Saturday 4 and Sunday 5 September.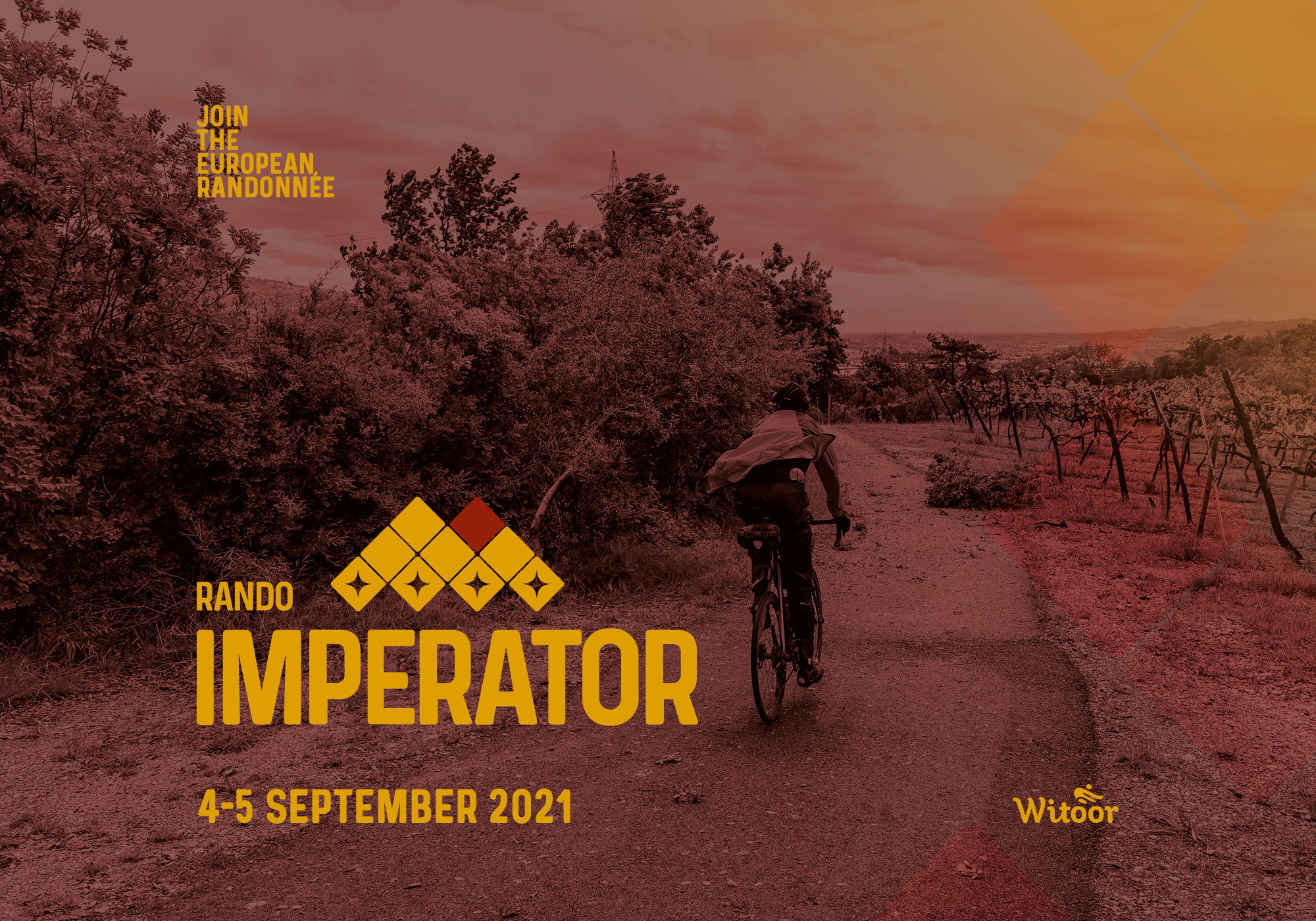 How does it work? If you already registered for Rando Imperator 2020, you don't need to do anything: your registration is automatically valid for 4-5 September, 2021. All possible extra service you might have booked are also valid: Ferrara-Bozen-Munich bus ticket, hotel rooms in Munich, Bozen or Ferrara. Otherwise, registrations open now: there's a special offer until 2 May, and online registration is always going to be cheaper. You can find all the details on our website, where you can also find the registration form. Rando Imperator is the randonnée with three AUDAX brevets:
600km Munich-Ferrara, Saturday 4 and Sunday 5 September, 2021
300km Munich-Bozen, Saturday 4 September, 2021
300km Bozen-Ferrara, Sunday 5 September, 2021
Doubts? Questions? We are here (again) with you (at last). Send us an e-mail: info@randoimperator.com or call us +393402611527