How long has it been since we last rode our bikes, and woke up at dawn, how long has it been since we last went far? How long since we took the last pouring rain, and we found ourselves on the verge of tears after we took the wrong way over and over, how long has it been since we heard nothing but the friction of our wheels on the gravel in the woods? How long has it been since we have been the only sound in the woods, and we almost felt like apologizing for that: we wanted to apologize to the woods, to the mountain, to nature itself, even to time, for having had so much of it, and not having made a thing of it. How long has it been since we passed through trees with our bikes, through mountains, through boundaries, frontiers, how long has it been since we pushed ourselves to the limit of what we are capable of? Are we still capable of going such a long way?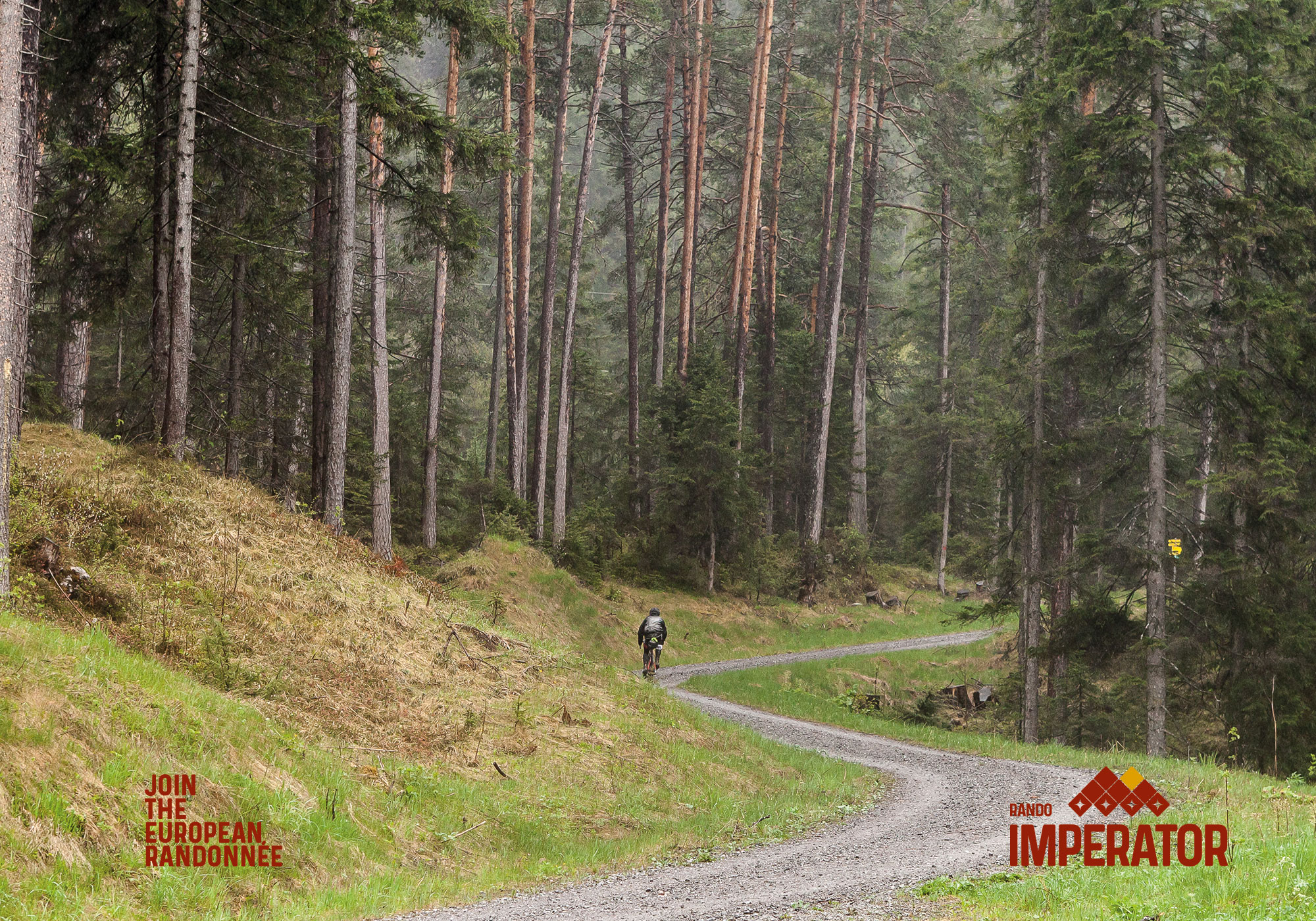 So we pull up short, a crossroad on the path, and we shake the bags with everything we bought along: a year of skipped trainings, paranoias on the sofa, a year screaming from the balcony, not to sing the national anthem but to curse this time that was cutting us in two, leaving us in the present and our legs in the future. We stopped to check the track close to a puddle: that's all the rain fallen during a year with no bicycle, no randonnées, no travels, trials and tentatives, and we look at ourself into that puddle; you have to go through all of this, so you know whether you're ready to start and leave. The answer is beyond the mountains, the villages you must get past, the morning and nights and mornings again riding, it's through the looking glass, in a flipped future that we must straighten with our handlebars. In Wonderland there are no borders, and there isn't much time to know whether you're still ready to travel. What will we look like, in September, on the other side?
These have been endless months, we didn't know whether to leave or to come back, and Rando Imperator was only a tiny piece of a disarranged horizon. September will come and it will make things right, and we will learn again how to ride a bike the only way we know: going through things with mud to our knees, wind on our face, and our hands wiping sweat or rain from our eyes.
Through the looking glass of Rando Imperator: from Germany to Italy on a bicycle, looking at ourself in the mirror of the Alps and of the endless horizons of the 600km from Munich to Ferrara. Saturday 4 and Sunday 5 September 2021, Wonderland is Europe, and the White Rabbit is you, and all your randonneur questions going back on the road.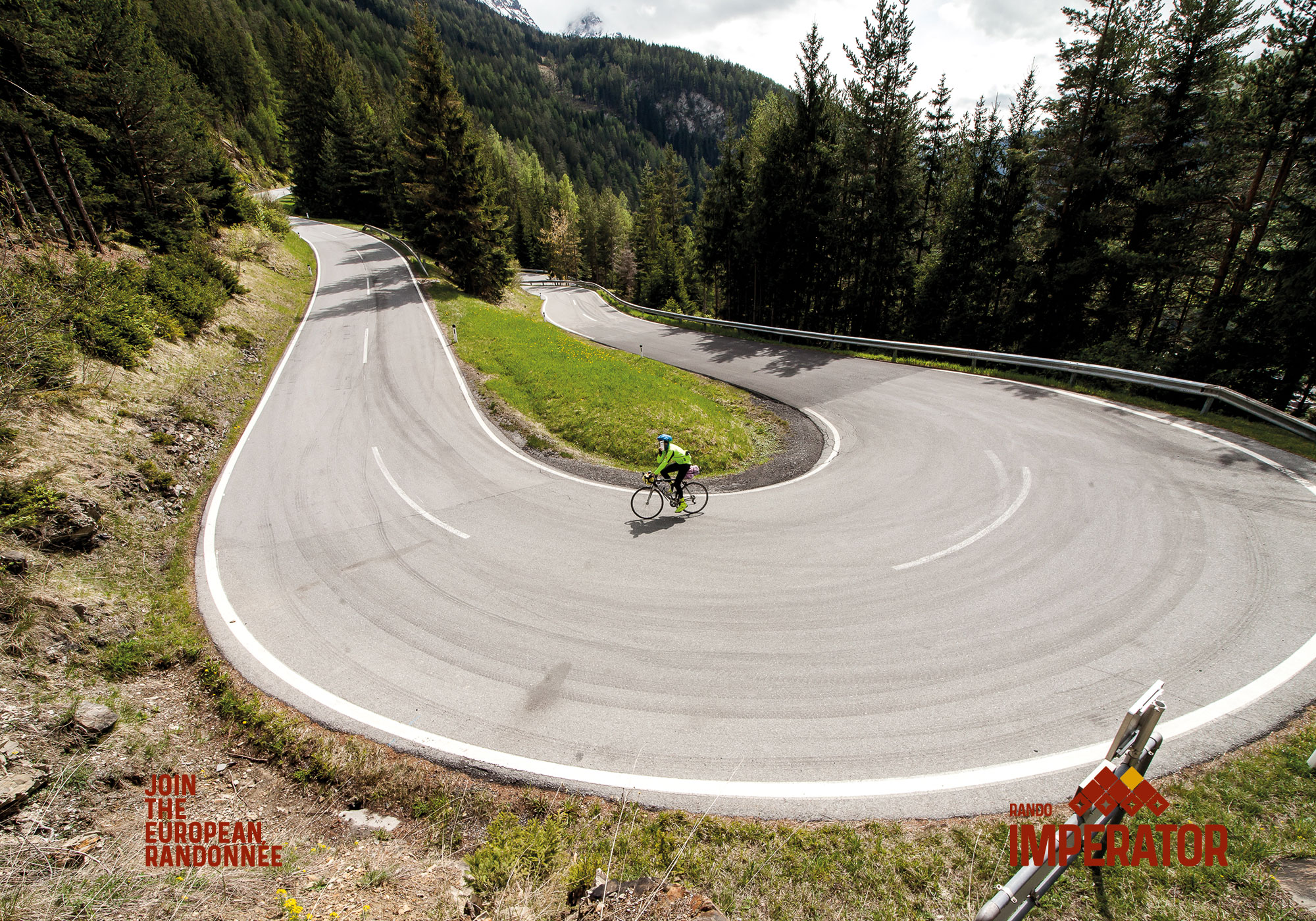 The future still looks like a promise, a mirage, a postponement. For us, when we ride, the future usually melts with the present and it becomes the road, the gravel, the grass, and there is no longer "you and the world", there's the world lived on our bikes. In these months, we have been stopping to look ourselves in the mirror, and it does not reflect what we were used to see: mountains, woods, your slog companion's butt spinning the gear and you just follow, the white stripe of your track as the only connection when you no longer feel connected, a cold beer to drink when you finally arrive. Rando Imperator has always been a looking glass: you went through a wood in Tyrol, in the fog of Bavarian hills at dawn, in an old town with its pebbles, in a flat endless embankment along the river, and you always came out a bit different. Something unexpected, an encounter, an achievement, a surrender: you needed to pass through it no matter what, so that you could make it to the other side. Now that everything is like a looking glass, we're trying to be your white rabbits anyway, in the wonderland that's called randonnée: the bike, and nothing else. Everything that's around, and nothing else. We're jumping through the looking glass of Rando Imperator Saturday 4 and Sunday 5 Semptember 2021. You have three choices:
1️⃣ 600km in two days from Germany to Italy: for those who want to see everything, without sparing themselves, from the ascents on the Alps to the boring straight roads we like a lot.
2️⃣ 300km in one day from Munich to Bozen: pure concentrate of mountains, via Bavaria, Tyrol and Lake Resia
3️⃣ 300km in one day from Bozen to Ferrara: mountains at your back, and the plain in front of you, Lake Garda to be touched, Mantua and Ferrara to be tasted. A perfect beginning for a love story between you and long distances.
Jump through the looking glass, register online here.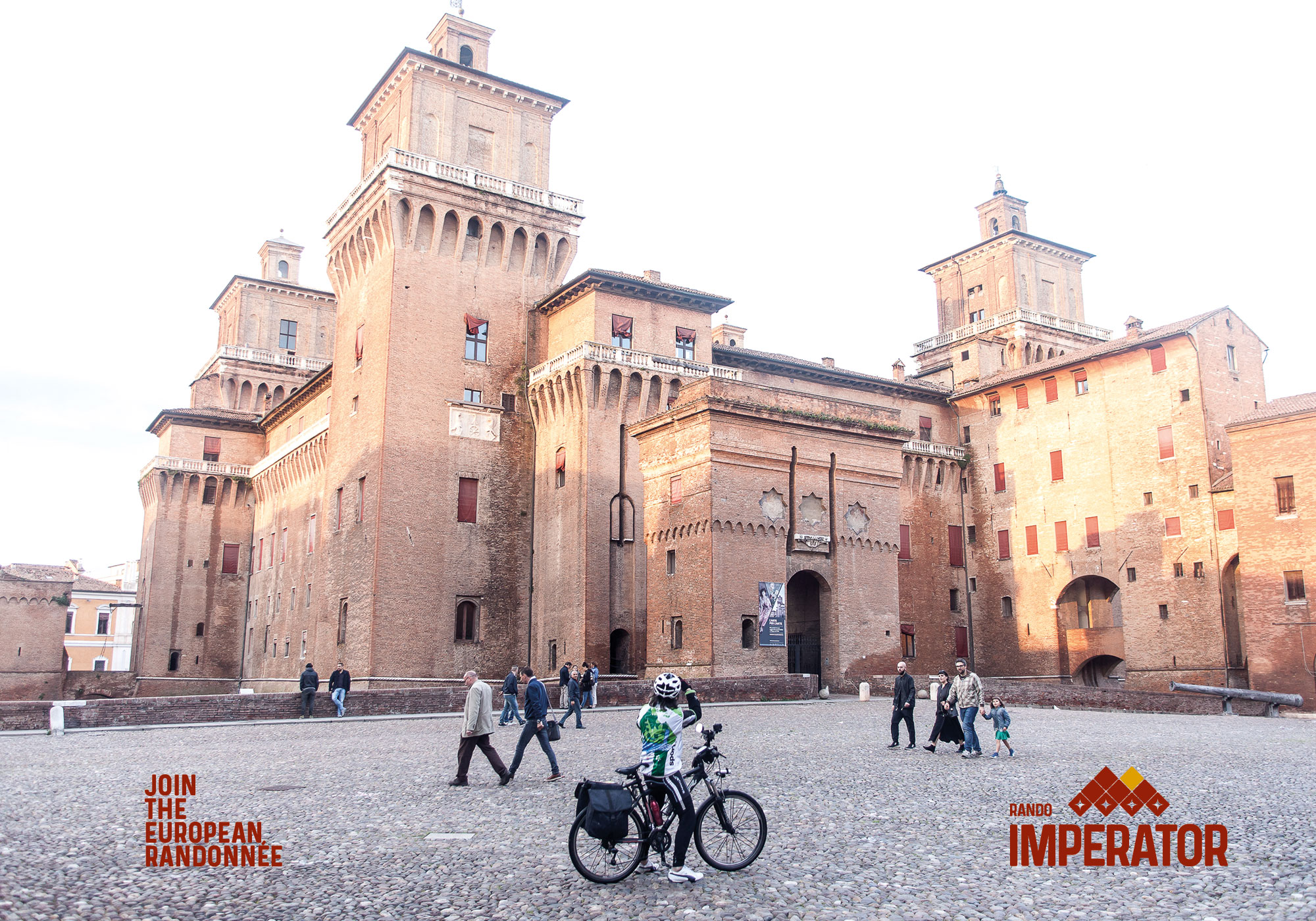 Rando Imperator – 6th edition
4-5 september 2021
brevets 600-300km
🇪🇺 Germany-Austria-Suisse-Italy 🇪🇺
Register online: witoor.com/en/rando-imperator