Water gets in your eyes, under your shirt, in your pants, you become water, after all that rain, and if you stop on the top, in front of a typical Bavarian church in a typical Bavarian village on a typical Bavarian morning, it's not to get dry or to take some breath, but only to watch your back, to see a lot of little yous, a wave of little yous, reaching you from afar, for the typical question of the randonneur: why am I here, now? Rando Imperator is the rain seeping everywhere, and you let it come in: it's the two-day bike ride from Germany to Italy. The European randonnée by Witoor comes back in September.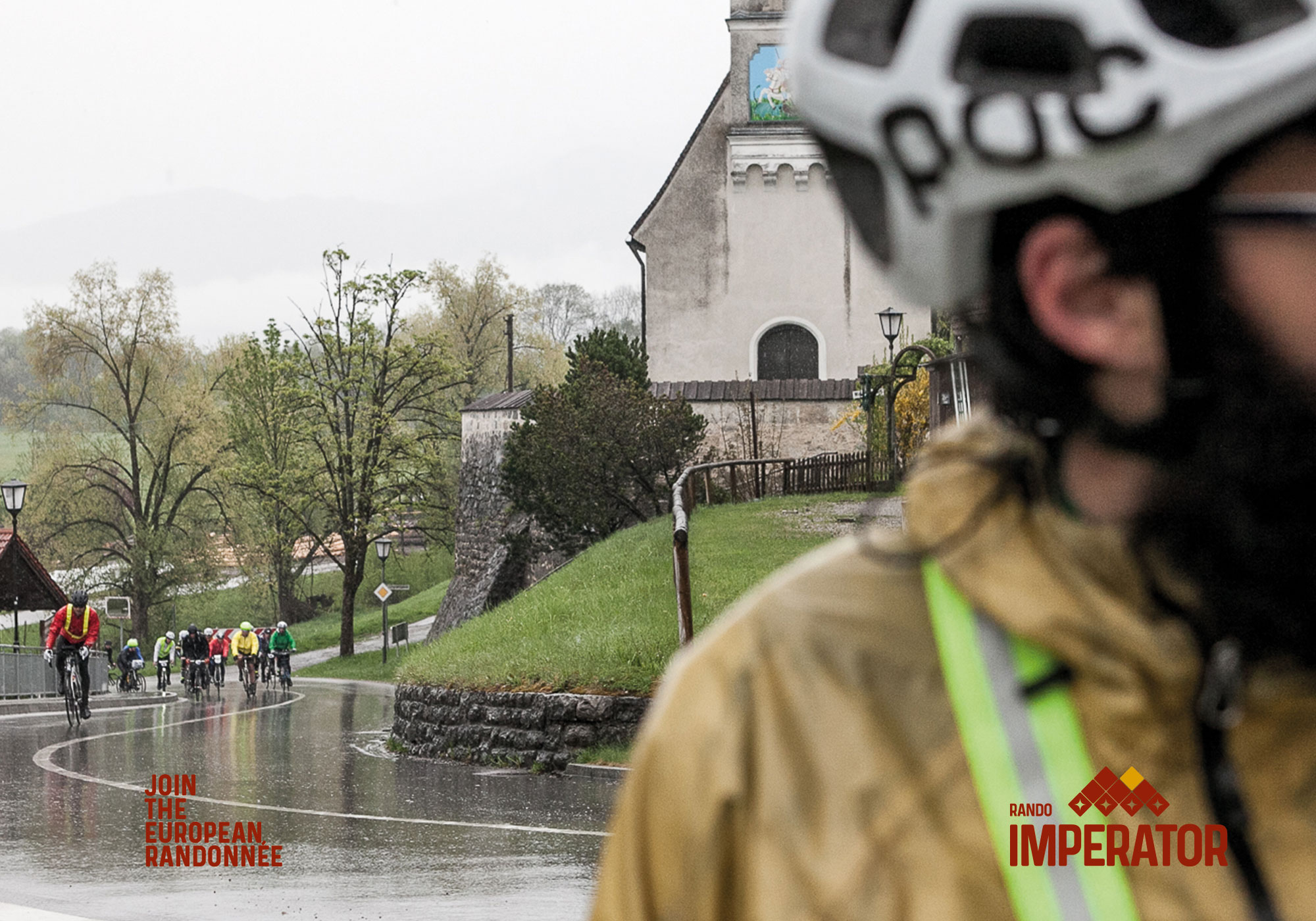 If I look into your eyes, I understand who you are, but if I look at your shoulders I see who you became: it's true also for a plain Saturday morning in Garmisch, Germany, where Alps are more than a promise. Thousands of miles away from where you live, but extremely close to home: because home is the noise of the train to Imst, passing you uphill, is what you leave behind and which doesn't leave you, but sticks to your body, your wheels, wearing out the brake pads, your trip, your mood. Rando Imperator 2021 is the mud on your back, but you feel clean, nonetheless: I'm a cyclist and I'm like that, my hands, legs, shoulders, and face must get dirty so that I feel at peace with myself. So that I feel I have given even what I didn't know I had. The European randonnée from Germany to Italy is postponed for this year only: 4-5 September 2021, Munich-Bozen-Ferrara.
Register online on witoor.com/rando-imperator
Those who registered in 2020 are automatically registered for 2021!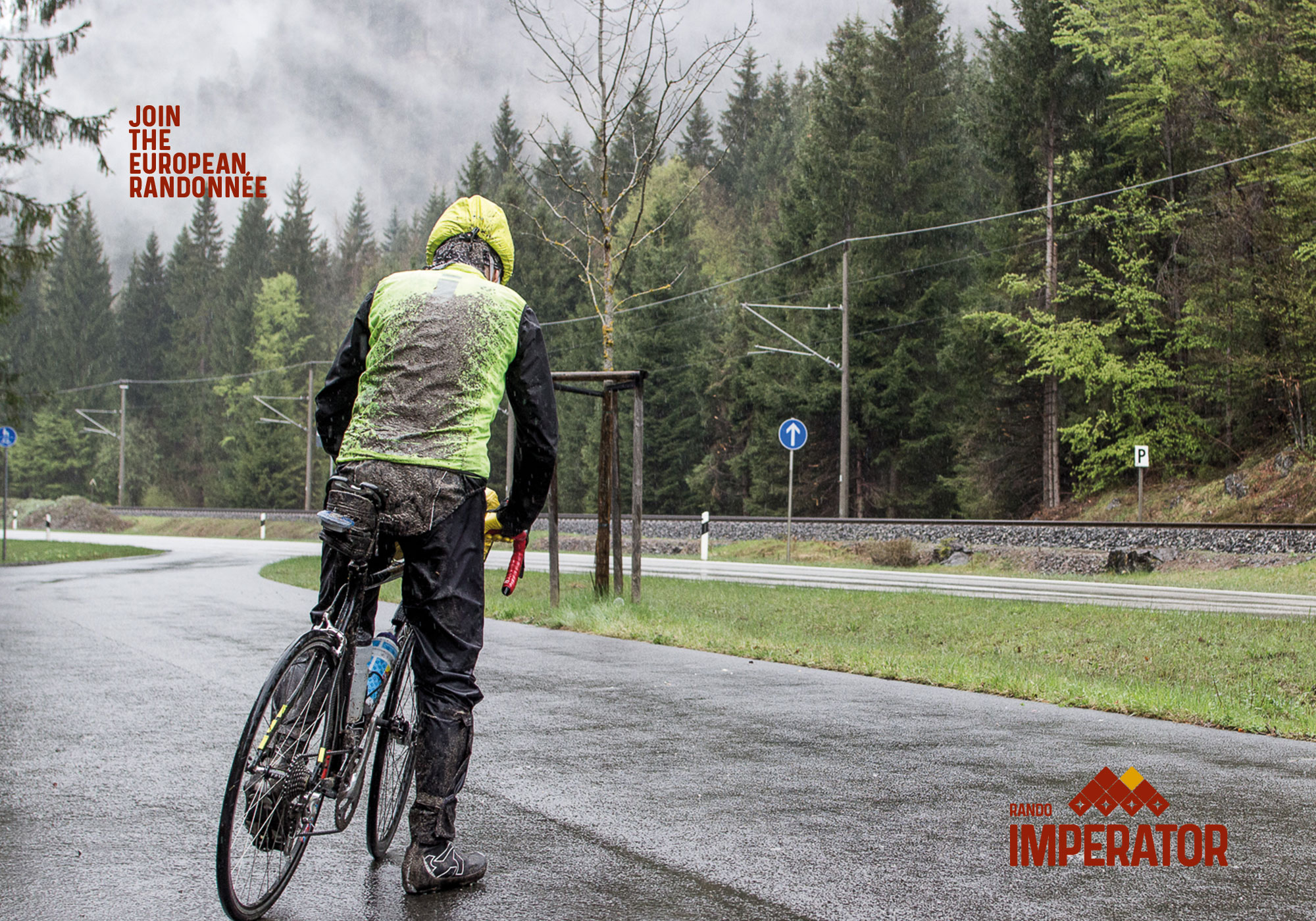 And we have nothing but eyes, to be given to the road: we left our legs on the Fernpass slope, we left our hands in the Reschen blizzard, our body was worn out on the Alps. Everything can be taken from you, cyclist, but your eyes are always there, and you often let them open all the time, during a two day trip. And from those eyes, all the worlds that can be fit in 600km get in: greasy pole hoisted under the rain, fresh baked cakes in the only cafeteria open in Bavaria, medieval castles, military forts, eternal glaciers and ephemeral flowers, kids going to school or throwing the ball at you on the bike path while they play in a field nearby, branches broken by the wind, garden gnomes and huge playgrounds, salami slices as thick as the struggle and long long rivers that end up where you finally close your eyes. Never, actually. Rando Imperator is a two day movie, actually; in the open air, strictly distanced but extremely close to everything that can fit in there, including deer antlers hanging in a village in Venosta Valley. The next show is in September 2021: Saturday 4 and Sunday 5. Book the best seat on our website. You don't need popcorn, because every 100km between Munich, Bozen and Ferrara, there will be our refreshments.
Action!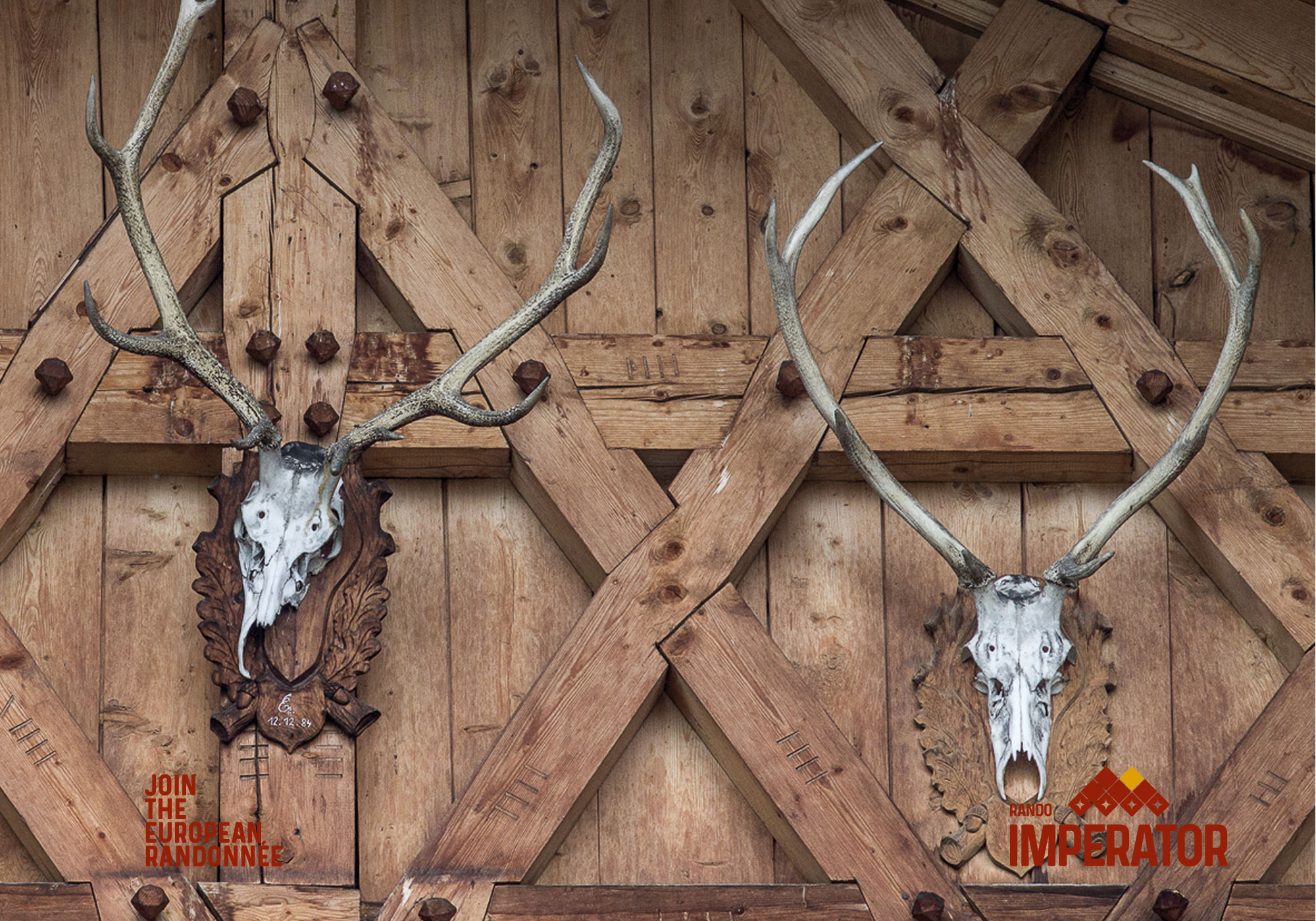 You're a list of different names and family names: Peter, Luca, Bernd, Fabio, Loris, Valentina, Sara, Stefano, Andrew… And every time you arrive, we wait for you to stamp a yellow piece of paper, worn by rain and creases. You're a waiting that lasts hours before we see you coming; even years, in case of a pandemic. You are hundreds of different stories that we try to put within tables, but you go out of the way, sleeping on benches, getting lost chasing a hot croissant or a place where you can shelter from the storm, because no one can hold you. You're the stray cyclists, and Rando Imperator is your home, is the carpet where you spill your bricks and build every year a borderless continent. It's not "ultracycling", it is always merely a matter of hearts, hands, eyes; and sure, it's also a matter of following a track, and trying to get lost as little as you can, so that you can find yourself again. Under Italian medieval castles, border cafes on the Alps, Bavarian woods: we won't stop waiting for you.
Rando Imperator – 6th edition
4-5 September 2021
brevets 600-300km
🇪🇺 Germany-Austria-Switzerland-Italy 🇪🇺
Subscribe online: witoor.com/rando-imperator