There is a place in the heart of the Alps where you'll leave your lungs, a spot where the Po river bends and your sweat will rain on the road, a hill in Bavaria where the fog will get in your eyes, a fountain in the woods of Tyrol where you and your fellow travelers will get together. In each mile of a randonnée there is always something waiting for you: in every inch of the Rando Imperator there is a piece of you, of what you've been, of what you will be. The European randonnée is coming back in spring: Saturday 7 and Sunday 8 May the seventh edition will put all the pieces of an endless story together.
As always, it will be much more than a two-day trip from Germany to Italy. Four European countries to be crossed, mapping the promised land, with the promises you make to others and to yourself: to try your best, not to give up until it's done, to meet old and new friends from all over the world, and to wish nothing more than road and road again under your wheels, the sky above your head, the eyes full of everything they can grasp. And it's never enough.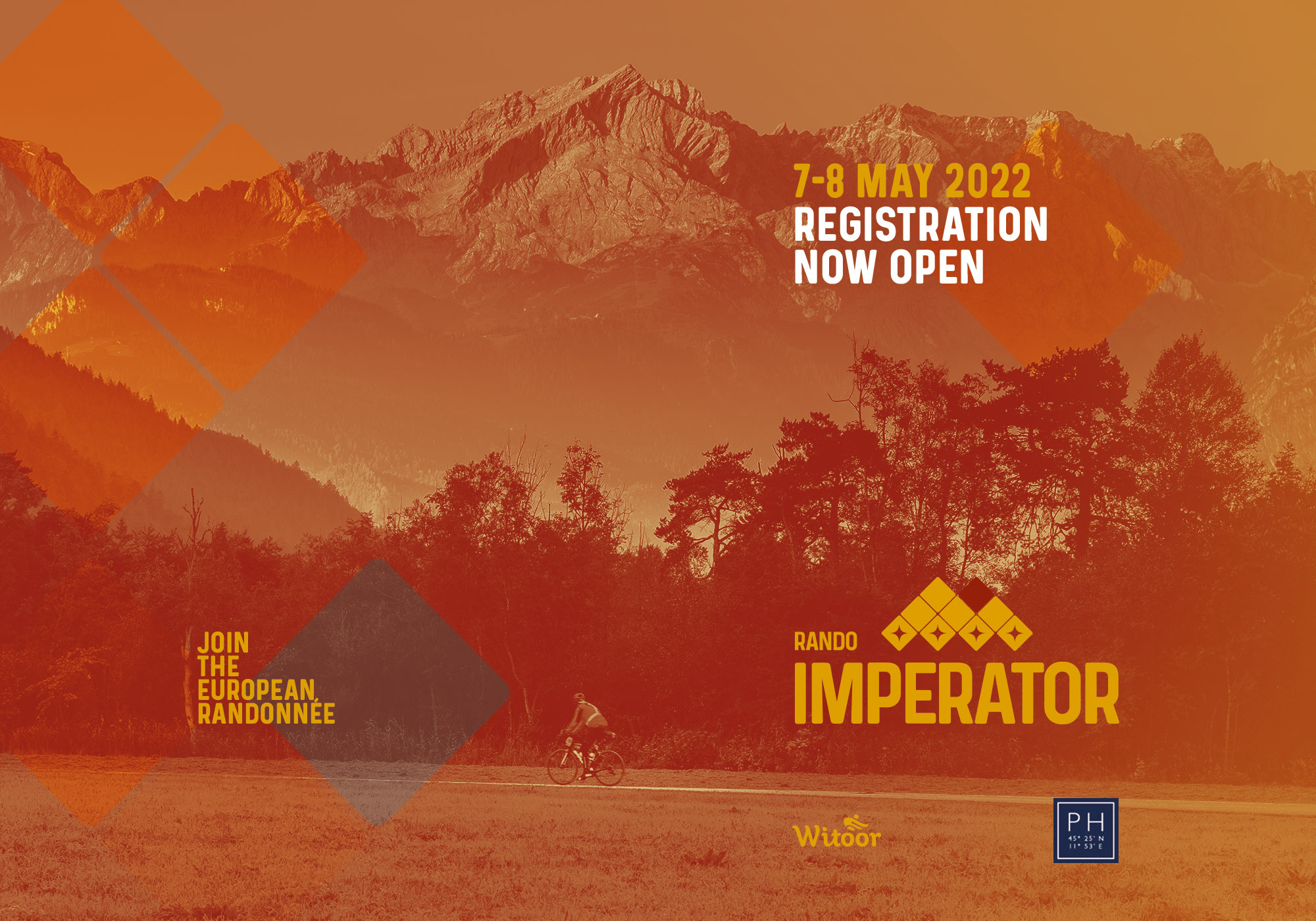 Registrations are now open for Rando Imperator 2022, Saturday 7 and Sunday 8 May; three brevets: 600km brevet from Munich to Ferrara via Bozen, and two 300km brevets from Munich to Bozen or from Bozen to Ferrara. This year they'll be particularly interesting, as they can be used for the preregistration at 2023 Paris-Brest-Paris. Register now, save on the registration fee.
Choose your brevet on our website: there is a special offer on registrations until 31 January! Looking for an accomodation? Do you need a bus ride to Bozen or Munich? You'll find all extra services in the registration form.