You think that love belongs to the street, that the future is in the shaken fronds of the trees, that destiny is a stamp printed on a paper crumpled by the rain. So you leave, you go: you know the road, but every time you will never know until the last bend in front of the Castello how it will end. Or maybe you have just decided to join the restless, and you're taking part for the first time in our journey: without knowing the unrepeatable chance of being able to make mistakes for the first time.
Witoor's European randonnée returns in spring: once again, from Germany to Italy, three brevets between Munich, Bolzano and Ferrara. The eighth edition of the Rando Imperator takes place on Saturday 6 and Sunday 7 May 2023, up and down the Alps: whether it's the first time or the umpteenth time, it's always the concentrated essence of pure cycling without borders. You have to go through it, to really know where the hell we are.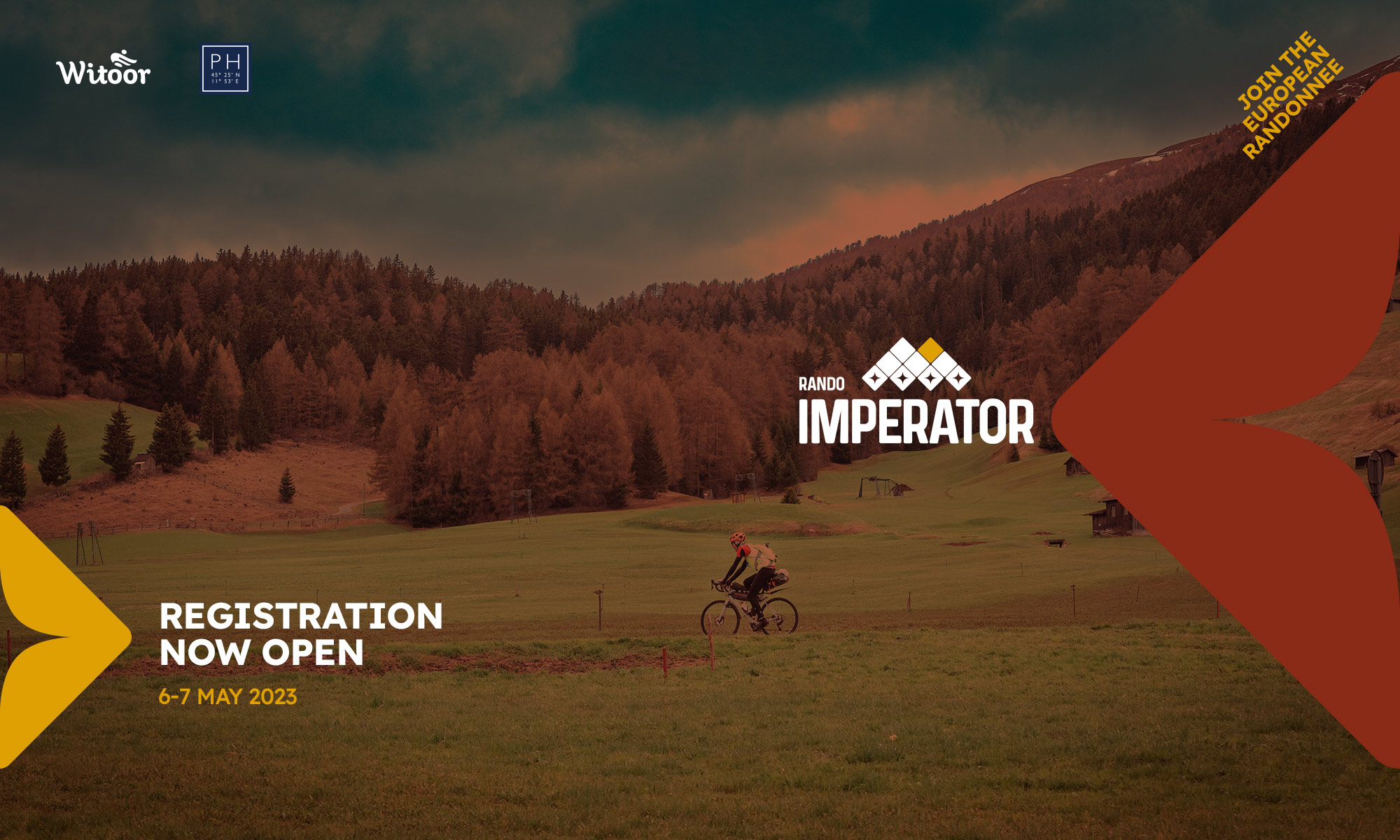 Registration for Rando Imperator 2023 – Saturday 6 and Sunday 7 May – is open: three brevets, one of 600 km from Monaco to Bozen and Ferrara, two of 300 km (Munich-Bozen and Bozen-Ferrara). This year's brevets are particularly succulent, as they will be useful for pre-registration for Paris-Brest-Paris 2023. Register now, and save on the registration fee.
Choose your brevet on our website: registration is on a special offer until 6 January 2023! Do you need accommodation? Do you need a bus ride to Bozen or Munich? You will find all the extra services in the registration form.
 Rando Imperator 2023 

6-7 may
8th edition
Munich – Bozen – Ferrara
From Germany to Italy by bike in 2 days